It is a known fact that Anjali's film Geethanjali (2014) was a blockbuster at the box office. Now a Sequel to the film is getting ready. The makers have announced the sequel of Geethanjali and informed she is coming back with the flame of revenge. The makers have made a thrilling announcement that the film titled Geethanjali Malli Vacchindi.
The makers are sure that the sequel of Geethanjali will be a spine-chilling project that will bring shivers down the spine of the audiences. Presented by Kona Venkat, Geethanjali Malli Vacchindi is being produced by MVV Cinema and Kona Film Corporation. The film is Anjali's 50th film and the poster of the film has also been released. In the poster, we can see a girl sitting back in an abandoned bungalow premises.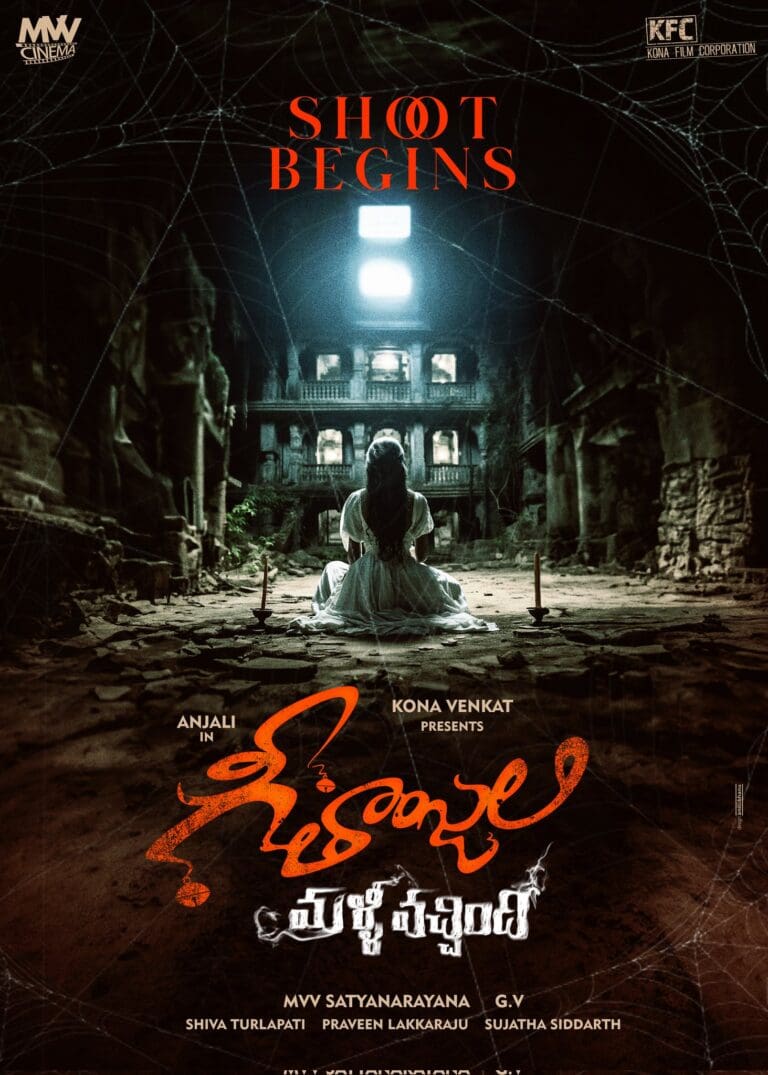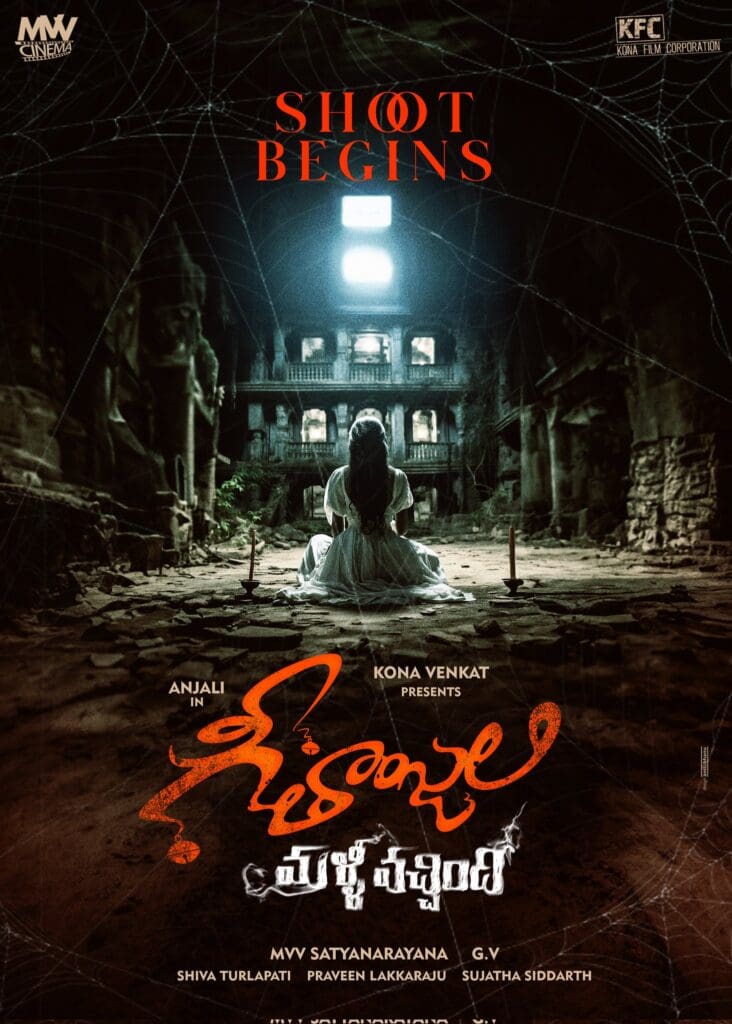 Ramachandra clapped for the muhurat scene of the film, and the script was jointly handed over to director Siva Thurlapati by MVV Satyanarayana and Kona Venkat. Srinivasa Reddy, Satyam Rajesh, Satya, Shakalaka Shankar, Ali, Brahmaji, Ravi Shankar (dubbing artist) and Rahul Madhav play important roles in the film. The story and screenplay of the film are by Kona Venkat while the dialogues are by Bhanu Bhogavarapu and Nandu Savarigana. Praveen Lakkaraju is composing the music for the film, which is being directed by Siva Thurlapati.
Geethanjali released in 2014, was a massive success. It was released at a time when horror films were getting good popularity, the film had impressed the audience well. It was with this film that actor Srinivasa Reddy was introduced to the silver screen as a hero. Appeared in a director's role, he did a good job in the film. Brahmanandam, 'Satyam' Rajesh and Shakalaka Shankar were also present in the film.