Superstar Mahesh babu's Sarkaru Vaari Paata released on Thursday and opened with mixed reviews. But it is Superstar's stamina that is pulling crowd to theatres. The collections are no where close to the talk that is doing rounds in social media. The talk at theatres is positive and it is proving in the numbers as well. SVP is rocking at Box office.
Despite the mixed reviews sarkaru vaari paata has very good second day at box office. The movie collected 14Cr share worldwide on it's second day. Two days share is close to 60Cr and set for a good weekend. Foot falls in the Morning shows started slow in some centres but picked up for fulls in first show and second show.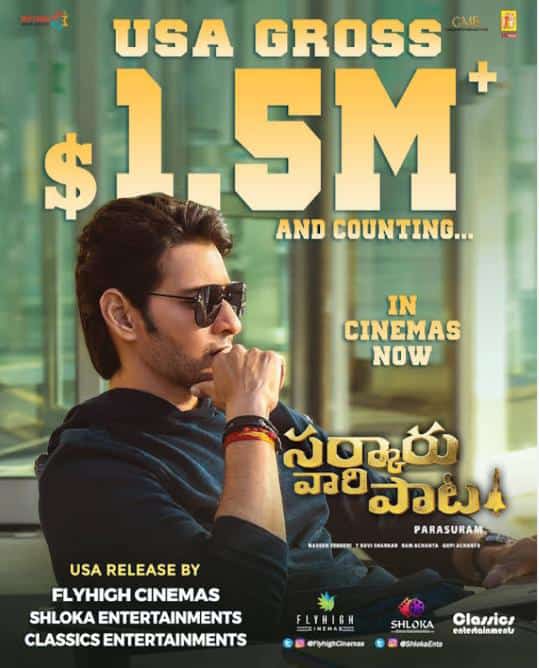 In most of the areas, SVP posted non RRR day 2 records and in some centres like Amalapuram it even beat RRR on day2. Coming weekend is the litmus test for SVP to post records. The general audience verdict is the most important for any film. Superstar pulling the audience to theatres against all the negative reviews. So let's see how the coming weekend goes for SVP.